PHOTOGRAPHER BIOGRAPHY
Details

Category: About me
Published: Sunday, 09 August 2015 23:59
Written by Laura
Hits: 3726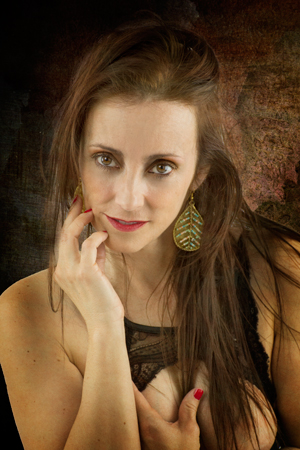 My name is Laura Marco 
With the passing of time and certain questions that people ask me about my images, I've realized I need to retype what photography means to me and what implies for me, all the time I spend on it.
I began to be attracted by images in 2012 and posed as a model for many portraits, all made by my husband, Jesús.

From that year onwards, my interest in how to use a camera arises and my love for photography in general.
There came a moment when I realized I felt the need to give a shape to my images, to make a thousand and one thing with them, so ... I spent a lot of time to develop self-own techniques for post processing; this aspect in my case, it's the most creative side in photography.

All that I can photograph, I do. Where I need help for getting my own image, I'm still helped by my husband. Without him, my dream could not come true. I believe in this life we ​​can not do anything alone, we are fated to always need others, that's wonderful!. So, I express my deepest gratitude.

Many people ask me why I always use the same model.
The answer is simple: my work is essentially autobiographical.
With it, I try to output my way of considering the world. It has a strong personal character, full of familiar details and everyday objects.

I feel my photography so intimate, that honestly I have not thought about working with any other people, nor am I curious. I am lucky to feel full on my task. Nor better, nor worse.

More than a photographer, I consider myself an "artisan of photography", photography for me is like clay in the potter's hands.

I've been since 2013 shaping my concerns and hope to continue ...
I believe photography as an art, is open to all people who wish to walk this way; without prejudices or stereotypes.
I run away from the stereotypical image, where everything is somehow a cliché. From very expensive equipment to models that are an example of the tyranny of society, which shows only one type of beauty as valid and it is not real, not every day life.
I believe all people are worthy and fight for this idea.

I've spent most of my life dedicated to the study of languages; I've studied English Philology at the University of Murcia. I dedicate this portfolio, this project… to my family. 
With love for my husband Jesús and my son Lorenzo:
"They are the fondest, everlasting, renewed inspiration in my life".