Home
»
Artwork 2015
» Poisoned By You
Total images in all categories: 266
Total number of hits on all images: 220,496
Poisoned By You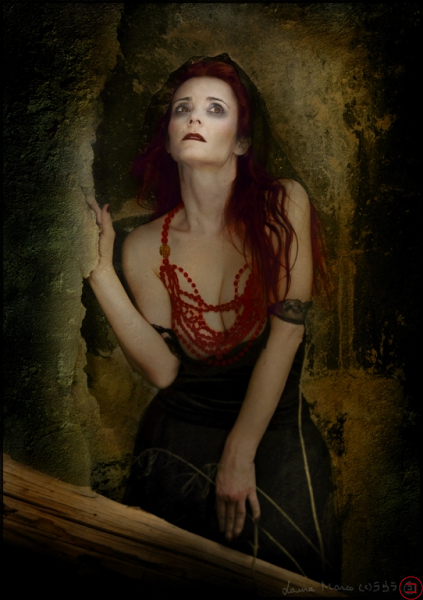 Image information
Description
--Laura Marco
Poisoned by you
This image comes to be the same as turning a glove inside out, or a sweater ... when we turn clothes inside out and can see seams. It means confronting to people's inner side, their deep mood and disposition ... There're many artists who use masks as elements in their works (masks as in carnival), nevertheless here is the opposite: no mask to hide, no need to conceal nor cover truth. All is upside down. Suffering heaviness in our mind that weighs for long, in our heart and all is misunderstood, feeling rejected and forgotten. As if we were being poisoned: tired and poisoned and not knowing how to stay afloat. That's why I've entitled "poisoned by you". Comments are welcome, thank you!
Date
Tuesday, 09 June 2015
Filesize
177.58 KB (423 x 600 px)
File size of the original image
389.72 KB (542 x 768 px)
Share this image in Forums (BBcode)
Include image :
Link image :
Send to Friend
Please login first...
Total images in all categories: 266
Total number of hits on all images: 220,496
Home
»
Artwork 2015
» Poisoned By You