Home
»
Artwork 2015
» Countenance
Total images in all categories: 345
Total number of hits on all images: 900,547
Countenance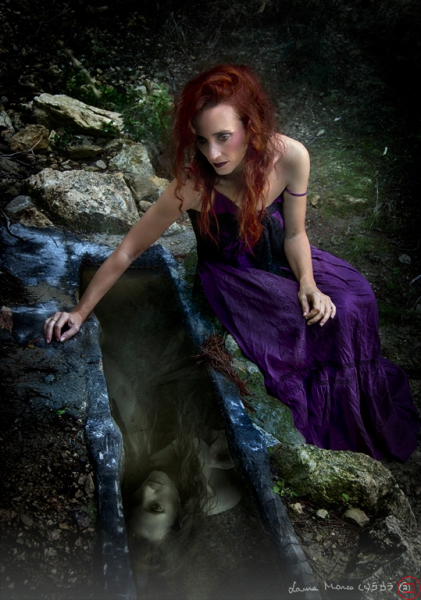 Image information
Description
I looked and I looked... at those images that haunted me,
Then I began to imagine: what happens if they were me?
What'd happen... if I've found me?
I stared and stared... always at them again...
I was looking ... just for me.
Not for so many strangers to my life.
All places are enchanted just seen from above,
I was sitting on a cloud, but I'm not there anymore.
The fall was hard, was painful,
I tasted my tears, I tasted my fears...
but in certainty I live now.
Days pass and pass by as always...
Again I look at and I look at... those unknown countenances,
But they won't haunt me anymore...
I run to the forest and I peered at the trough,
This time... at last another countenance I saw!
This time, it WAS me...
I stared and I stared...
At last... It was me!.
Countenance (c) Laura Marco 2015
Date
Saturday, 28 November 2015
Filesize
219.52 KB (421 x 600 px)
File size of the original image
469.04 KB (539 x 768 px)
Share this image in Forums (BBcode)
Include image :
Link image :
Send to Friend
Please login first...
Total images in all categories: 345
Total number of hits on all images: 900,547
Home
»
Artwork 2015
» Countenance
WELCOME to my Facebook Page, hope you'll enjoy and participate! thank you!