Home
»
Artwork 2019
» Morning Glory
Total images in all categories: 463
Total number of hits on all images: 2,323,866
Morning Glory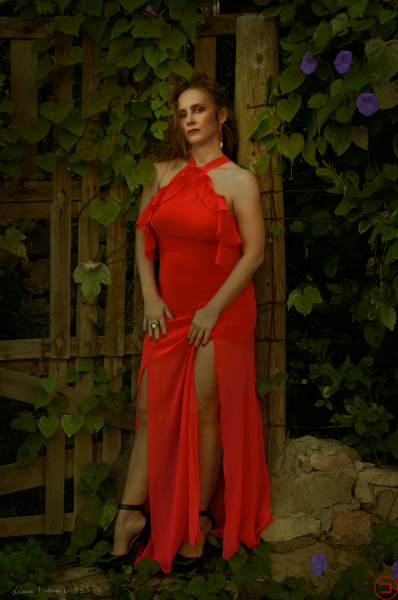 Image information
Description
In some of her long rambles, whenever she could, her steps led her to that beautiful garden, sometimes full of light, as well as in another moments, painted with shades of afternoons, spred over with freshness and at the same time with a strange warm welcome. Certain it is that her grief was that she always found that door closed and could never enter, so the poor woman was almost reduced to despair. Musing on the scene, nor was it a great impediment to her imaginative capacity, which led her to enter its paths, its corners and thus be able to feel wrapped in such lush vegetation. Who kept and closed that old palings? Who insisted on putting a brake on her illusions? Really her gaze was challenging, too quaint, stopped in front of that old door. Taking for granted that it would be closed.
She was part of nature, she was part of the pure air, part of that forlorn and apparently abandoned garden. It was hers, a kind of homebred sensibility, which made her live a world much of her own and she was going back, day after day, until she could get through that barrier. Could be a beautiful picture of decision and her friend was that cozy, dapper Ipomea, who caressed her with its leaves, when she was near. In the pathway of that morning glory, that afternoon glory, glory of all time. Happily, we can feel welcomed and trapped by a place, no matter if it is small, hidden or poorly valued by others. The treasures of some people, may be irrelevant to others, can you doubt it?. Beautiful and elegant, stubborn and constant ... in the end, she was going to enter, determined to revisit the place. Dreams could hold illimitable dominion over will. In the course of time, we'll see her getting lost in the shadows of the stems, of the vines, lost in the perfume of the flowers, in the paths of that  glorious afternoon.
Date
Sunday, 03 November 2019
Filesize
314.99 KB (398 x 600 px)
File size of the original image
475.37 KB (617 x 930 px)
Share this image in Forums (BBcode)
Include image :
Link image :
Comments for this image
There are no comments for this image yet.
Guests are not allowed to post comments. Please register...
Total images in all categories: 463
Total number of hits on all images: 2,323,866
Home
»
Artwork 2019
» Morning Glory
WELCOME to my Facebook Page, hope you'll enjoy and participate! thank you!