Home
» Photo Sessions
Total images in all categories: 382
Total number of hits on all images: 1,791,960
There are 11 images in category
Hearing Hell Bells
Author: Laura Marco
Hits: 5015
Downloads: 2579
Rating: 5.00 (7 Votes) 
Comments: 0
Description:

Were these the bells that my grandfather heard? could be...
Can you hear them? Maybe they're calling you too? could be...
My grandfather and my grandmother were very different. She prayed all day long and was very pious, my grandfather could not stand so many prayers, so much paraphernalia when women joined to pray. He always said: "she ... let her go straight to heaven, sitting among cottons." "I want to go to hell, full of beautiful dancers ... dancing with them all day."
Wherever they are now, above ... or ... below ... where there is nothing material ...
Blessings for them.
I hear the bells of hell, like my grandfather. Very proud!.
Can you hear the bells at the beginning of the song? could be...
I can!.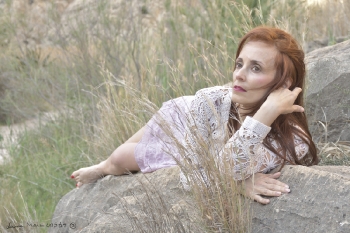 There are 11 images in category
Restricted Categories
Total images in all categories: 382
Total number of hits on all images: 1,791,960
Home
» Photo Sessions
WELCOME to my Facebook Page, hope you'll enjoy and participate! thank you!