Welcome! Like an open window to the Art world! かんげい !
Home
»
Artwork 2015
» Europa
Total images in all categories: 463
Total number of hits on all images: 2,323,876
Europa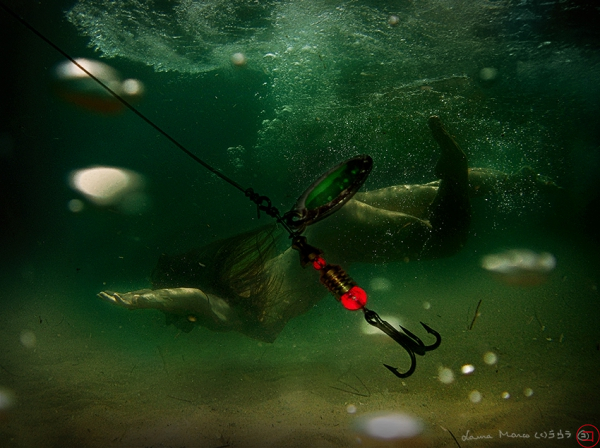 Image information
Description
EUROPA
Looking for some beautiful spots in nature to take some photos, I don't know how or even why, but my steps took me to a cemetery. Without realizing, I went through the huge door, that all these places have in their entrance to welcome all souls and suddenly I was stuck in an alley in the oldest part of the graveyard.
The place was, I mean its physical side, the saddest thing I've ever seen so far in my life. The impression that it made on me was so strong that I was motionless and static in place, looking at the right side, then at the left one and so on.
Everything was irregular and built in different years, all forgotten, broken or half cracked, even a piece of corrugated roof had fallen on top of a niche and made a hole on the surface, it had sunk inside, I did not look in detail, I was just stuck...
Crosses fallen on the sand floor: all rusty and forgotten. A reigning silence that shrank my soul.
At the end of this alley, there were many wreaths leaning against the tomb, put there not so long ago, perhaps a few weeks, I moved toward them a bit ... and discovered not long ago someone had gotten there.
I had no words, all shrank my body.
Thinking about how we all will end into such a place, of oblivion, just the end.
Days have passed and I can not forget that alley.
Sometimes I feel that I want to put upon me the weight of the world, on top of me ... and I regret everything, everything stops me, takes my mind away ... and maybe I think it's better to use our time.
EUROPA has a lot of water under the surface, as it's thought, we could not yet get there...
For me, swimming in the water, in the silence or calm, loneliness, with this strong feeling of being alone is full of emotion. Our hands stay open and fingers feel free like the consciousness, body doesn't even weigh; it's like being on another planet, or like already be elsewhere, similar as having reached the decrepit alley.
A dull feeling, a switch-off of everything, nothing around.
I use to swim and move around for a while, until my lungs ache, chest shrinks from lack of air, then I realize I'm not yet in any alley, all the time my eyes are open like mirrors of myself still being.
Sea is beautiful and huge, is welcoming us.
The alley is still there every day, with its cracks, its solitude ... and it sometimes welcomes someone as well.
Below the surface, there's water ...
Hope you like the image! All resources are mine.
Date
Sunday, 18 October 2015
Filesize
214.66 KB (600 x 448 px)
File size of the original image
623.21 KB (850 x 635 px)
Share this image in Forums (BBcode)
Include image :
Link image :
Comments for this image
There are no comments for this image yet.
Guests are not allowed to post comments. Please register...
Total images in all categories: 463
Total number of hits on all images: 2,323,876
Home
»
Artwork 2015
» Europa
WELCOME to my Facebook Page, hope you'll enjoy and participate! thank you!