Welcome! Like an open window to the Art world! かんげい !
Home
»
Artwork 2015
» Feeling of Emptiness
Total images in all categories: 450
Total number of hits on all images: 2,221,920
Feeling of Emptiness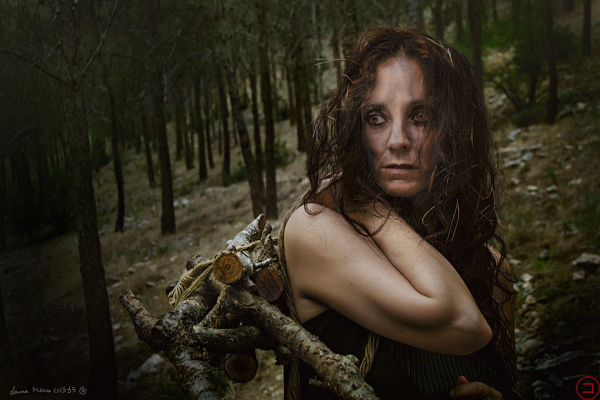 Image information
Description
Feeling of Emptiness 

I do not consider myself to be an oblivious kind of person and I've always thought of most disadvantaged people in society.
However, there're many different cases of underprivileged: I found those people seeking aid (ie. food, grants etc) by joining the queue at the doors of churches or social services, but while they were waiting to collect whatever, were surfing on their last model mobile touchscreen or smoking etc. (?)
This situation appeals to my feelings in the least!.

On the contrary, we can find other people who are authentic abandoned by life, luck, family and society in general ... and they do not usually seek help, just are staying in hidden, abandoned places. Really difficult to locate them, where they live regularly, furthermore... in harshest winter days, perhaps may die in their chosen secret corners. Most of the time these people are dressed in warm clothes in summer, due to the fact that they carry on them all their belongings. Walk to search for water in bottles or their shoes are very large (never the right size) and sometimes carry a newspaper, why, to read? Would they perhaps be interested in society that lives itself pretending not to notice them?.

Their faces are what greatly attracts me, because they're "empty", their eyes are fixed nowhere, not able to stay long looking at something and their conversation is chaotic. Give answers not in relation to questions.

I made some time ago some pictures ... and it's hard because you can not engage in meaningful conversation. I asked permission, of course.

These people appeal to me because I can not imagine what prompted that decision of alienation and detachment from society.
Because they don't want to return, as they live already in another world of their own. Unknown to us.
They're always busy, not staying too long without moving around, are difficult to photograph.

This whole world inspired the image of this woman: "Feeling of Emptiness"
What I like the most is her eyes, they're "empty". They could be those of an animal.
With another type of rationality and moving in another parallel world.
In essence better, worse?, is good to need less, this kind of isolation? ...

Are they a failure of our society? Are there to remind us all that is wrong?.

I always try to think with the help of images. Give them a sense. I love imagining.

I hope you'd like it, greetings.



Date
Wednesday, 23 September 2015
Filesize
295.25 KB (600 x 400 px)
File size of the original image
476.75 KB (930 x 620 px)
Share this image in Forums (BBcode)
Include image :
Link image :
Comments for this image
There are no comments for this image yet.
Guests are not allowed to post comments. Please register...
Total images in all categories: 450
Total number of hits on all images: 2,221,920
Home
»
Artwork 2015
» Feeling of Emptiness
WELCOME to my Facebook Page, hope you'll enjoy and participate! thank you!