Welcome! Like an open window to the Art world! かんげい !
Home
»
Artwork 2015
» In the Beginning
Total images in all categories: 450
Total number of hits on all images: 2,221,978
In the Beginning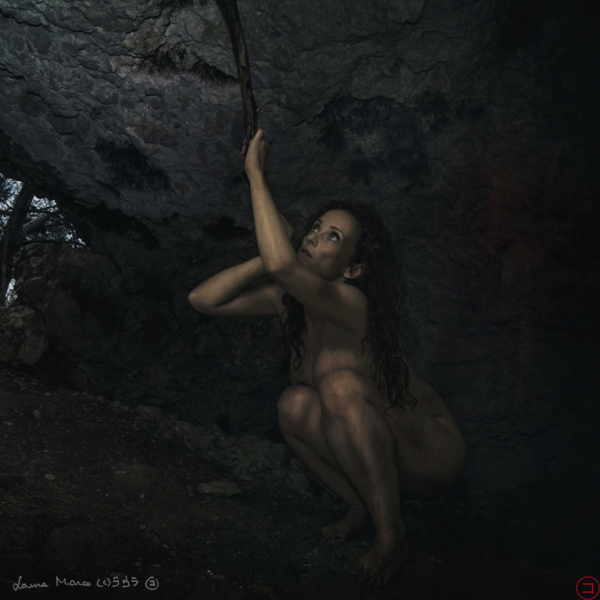 Image information
Description
In the Beginning
Whether they like it or not...
With this image I want to express two ideas. On the one hand, you can easily guess by the title that this image recreates an ancient atmosphere in the distant past.
Mankind interacted with its surroundings as it knew and could. For me the most interesting part to investigate, is communication. There was much "kinesthetic" many gestures or grunts ... until we were able to create a whole complex and perfect system, a large arbitrary code that would serve to interact better and basically to give nuances and facilitate daily life. It was a great tool and it is still today.

These different codes, found spread worldwide and that sooner or later many of us try to learn some of them in addition to our own, are conceived just to help us, to make us more complex, so we must make use of them.
I've always loved communicating an idea with my images, at least with the ninety percent of them.
Some people say that if... "an image is good, there's no need of words".
I do not share their point of view, because all that may involves enriching our communication with others, is a wonderful tool. Somehow, art is a form of human communication. Certainly we express ourselves with everything that we are able, or know ... we need to communicate with others. To interact with others.

Nowadays human beings are very complex, with many real needs.
I like to think that I have not wasted my saliva ... or end by believing that there was a waste of time by the use of words.

Moreover, I've been told that this work may not be "artistic". However, when I'm faced with that kind of statement, I always remember the words of certain critic:

       "Often I do not expect my work to be liked by some people. Sometimes I simply want it to show them something they may not have seen, whether they like it or not. I sometimes want to challenge them or even confront them with something, which may well involve their not liking it."

So, liked or not ... never mind, it's essential to create freely, without feeling coerced or repressed by any opinions.
By the way, dark stains on the ceiling of the cave are hundreds of opilions, together ;) they grouped during the day.

Better to look at the work with a dark desktop background.
This image is called ... "In the Beginning" ... Whether they like it or not ...
Date
Friday, 23 October 2015
Filesize
188.42 KB (600 x 600 px)
File size of the original image
351.10 KB (768 x 768 px)
Share this image in Forums (BBcode)
Include image :
Link image :
Comments for this image
There are no comments for this image yet.
Guests are not allowed to post comments. Please register...
Total images in all categories: 450
Total number of hits on all images: 2,221,978
Home
»
Artwork 2015
» In the Beginning
WELCOME to my Facebook Page, hope you'll enjoy and participate! thank you!