Welcome! Like an open window to the Art world! かんげい !
Home
»
Artwork 2015
» Melancholic Dream
Total images in all categories: 450
Total number of hits on all images: 2,221,951
Melancholic Dream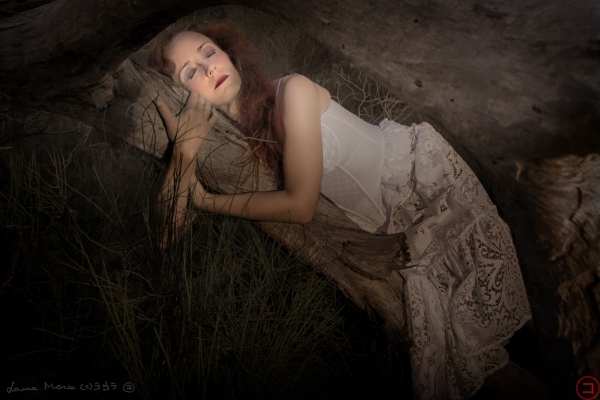 Image information
Description
Melancholic Dream 
This is my Melancholic Dream.
At first, I just thought I should apologize because lately I spend a lot of time making portraits in nature, although I think I should do what makes me happy, no matter theme, or anything else.
A sweet dream of rest, with eyes closed; yes... and I say "closed" because we can also dream with our eyes wide open. Referring to a true relaxing moment of rest, hugging a tree, a dead tree. No noise, no hurry, in nature, in solitude.
So, this way I've chosen I should stay ... how my melancholic dream is.
Sometimes it's better to close our eyes and see nothing.
I've worked this portrait hearing a piano recording, while I was finishing every detail as I wanted them to be, and again and again I've heard this music and finally I felt it seemed to have been composed truly for this dream.
Each part is different, there are faster passages full of melancholy and slow sad ones. I can not enjoy the work without hearing it, that's why I'm going to accompany it with the audio, I think it's worth doing this way.
The composer is fantastic, Icham Chaidi (http://www.hichamcompositeur.eu/)
When I finished, I asked my son to look at and meanwhile the background music sounded, he told me spellbound: "It is nice ... but ... looks like someone has died."
That mixture of different and encountered feelings gave me the signal that has been finished as I desired and that my son feels deeply and intensely.
I guess "nice" would be for him... the portrait, but the music goes digging into his heart, what I was searching for, faced two different poles.
Not sure what else to add, I prefer to let she sleep, knowing nothing, seeing nothing ... suspended in time, still in her moment and forgotten in her melancholic dream...
Link to video music -------- https://youtu.be/RyB5W8stV68
Date
Saturday, 14 November 2015
Filesize
158.52 KB (600 x 400 px)
File size of the original image
597.44 KB (1152 x 768 px)
Share this image in Forums (BBcode)
Include image :
Link image :
Comments for this image
There are no comments for this image yet.
Guests are not allowed to post comments. Please register...
Total images in all categories: 450
Total number of hits on all images: 2,221,951
Home
»
Artwork 2015
» Melancholic Dream
WELCOME to my Facebook Page, hope you'll enjoy and participate! thank you!