Welcome! Like an open window to the Art world! かんげい !
Home
»
Artwork 2016
» Journey to the Center of Oneself
Total images in all categories: 468
Total number of hits on all images: 2,497,808
Journey to the Center of Oneself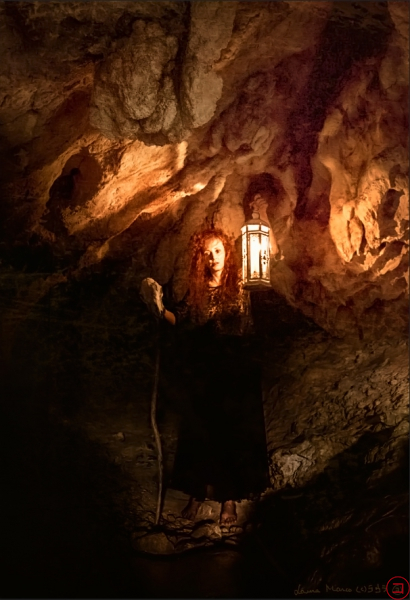 Image information
Description
This image could well be a "Journey to the Center of the Earth" and maybe the beautiful protagonist of this film, Arlene Dahl is just going along on her journey, but ... this is not about a beautiful woman, or about simple aesthetic. It is a journey for sure, certainly, but ... "a journey into oneself", a journey to the inner.
Along the way, it's normal that we doubt many things, we'll live in uncertainties, dealing with fears ... and even we won't know what kind of reactions, we will experience, facing new situations. Taking this into account, it's needed to study ourselves, to make a profound introspection and travel to the depths of our interior, there, we'll know unfamiliar aspects where we may be cold, undergo fear, experience anxiety or insecurity, like a "don't-know-what-to-do" ... we may even weep, not understanding life itself; perhaps we'll be astonished of our reactions or that inner strength that we thought we would never have. We'll rest as well, of course!.
"Journey to the Center of Oneself" is about how we can arm wrestle with life, maybe we win, maybe we lose ... but we'll be stronger at the end, arriving to our home, to the very center.
Do not forget, there is always a light that guides us, even in the most narrow passes, and however weak that light is, it never goes out ... maybe just it'll turn off at the end of our lives, or continue to light forever, ...we do not know still.
Date
Tuesday, 21 June 2016
Filesize
171.63 KB (410 x 600 px)
File size of the original image
403.54 KB (606 x 886 px)
Share this image in Forums (BBcode)
Include image :
Link image :
Comments for this image
There are no comments for this image yet.
Guests are not allowed to post comments. Please register...
Total images in all categories: 468
Total number of hits on all images: 2,497,808
Home
»
Artwork 2016
» Journey to the Center of Oneself