Welcome! Like an open window to the Art world! かんげい !
Home
»
Artwork 2017
» Message in a Bottle
Total images in all categories: 450
Total number of hits on all images: 2,218,728
Message in a Bottle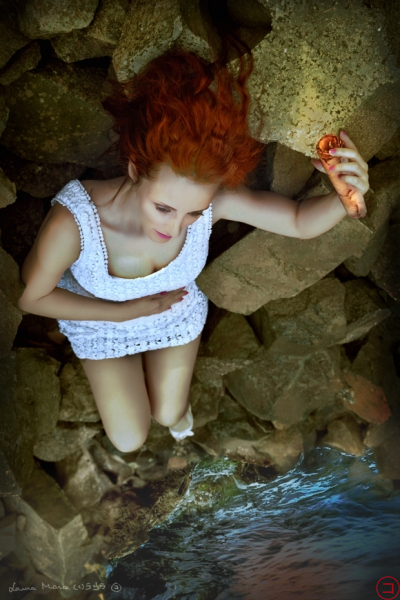 Image information
Description
The grey fog of early morning closed off the shore and the sharp-edged rocks from the rest of the world. Each time she fretfully descended to the water, on her way through the cliff, a difficult descent, her eyes were searching for the signal of her familial objects, floating over here and there ... indications that messages ... hidden in those bright containers were arriving in time.
Who threw them into the water at the other end? she did knew it!
A rain of colors was pouring out in front of her eyes. All in her was anxiety, an unbound communication spread along this limitless sea.
The necks of the bottles and their shy corks once before her sight, ignited her imagination with the most sweetest pleasures.
Reading was like feeling, somehow. Feeling was indeed like reading. She was a real victim of that dark sea.
Bottles floated playfully among the waves, laughing at the bravura of the sea, due to the little air volume and low density, enough to let them survive and reach the woman's hands, arriving to her eager imagination.

She couldn't divide that time up and say exactly how all began, this happened one day and that the next, no longer had a concrete notion of time, guessing that things would go on like this forever. Sat there, her eyes narrowed, looking away self-consciously, "Maybe, more bottles are coming", she said.
That day, holding the message, she looked timid and sort of like she was afraid of never receiving more . Her special ability to walk barefoot on the rocks was unusual, skill to find a gap and even to sleep in that position. In her, now were nesting the customs of an animal, full of reserve, constantly fleeing, fearful.
Then something happened between the sea and her, lately she does not know who is writing anymore, she got to thinking that someone seemed to be making a big joke all the time, leaving her alone and with nothing for her.
With nothing.
Curiously, the more one looks at the woman, the more she reminds us of "a symbol of victory", with her arm raised, quite defiant.
More reminds us of a "Lady of Liberty".
The paper, grasped in her hand, seems like a torch, burning alike her hair.
What does this crazy woman do in a cliff?
If at the end, she'll return home alone, scared of the sea. With nothing.
Only she and her freedom.
Date
Tuesday, 02 May 2017
Filesize
198.65 KB (400 x 600 px)
File size of the original image
531.10 KB (620 x 930 px)
Share this image in Forums (BBcode)
Include image :
Link image :
Comments for this image
There are no comments for this image yet.
Guests are not allowed to post comments. Please register...
Total images in all categories: 450
Total number of hits on all images: 2,218,728
Home
»
Artwork 2017
» Message in a Bottle
WELCOME to my Facebook Page, hope you'll enjoy and participate! thank you!