Welcome! Like an open window to the Art world! かんげい !
Home
»
Artwork 2018
» Affective Detachment
Total images in all categories: 468
Total number of hits on all images: 2,497,845
Affective Detachment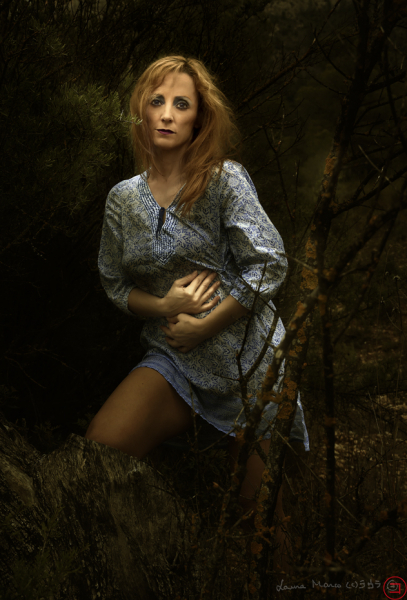 Image information
Description
For me, this scene depicts an emotional suffering.
Around only darkness stands, nothing is certain and it's not easy to know with certainty where we're moving. Usually, affectivity, emotional appreciation, let's say affection ... is very unstable, perhaps because as a feeling and the field in which feelings move, is very changeable. Why should it be like this? Good question!, a question that I have always asked myself, many times. When the affective attachment becomes a detachment, a pain occurs, clearly exemplified by the hands of the woman. Her hands try to cry out the inner emptiness produced by the affliction. Pain that has occurred. Among people, affective ties have too many nuances, they are too changeable.
Maybe people should work or try hard in getting more stable in affectivity, because may be something that involves not only ourselves, but everyone around us. After all, in an external wound, we can almost "feel and see" the pain, but in emotions, you can not see anything. Therefore, we should not usually measure and value so badly dealing with feelings.
Date
Saturday, 19 May 2018
Filesize
300.86 KB (407 x 600 px)
File size of the original image
526.29 KB (631 x 930 px)
Share this image in Forums (BBcode)
Include image :
Link image :
Comments for this image
There are no comments for this image yet.
Guests are not allowed to post comments. Please register...
Total images in all categories: 468
Total number of hits on all images: 2,497,845
Home
»
Artwork 2018
» Affective Detachment