Welcome! Like an open window to the Art world! かんげい !
Home
»
Artwork 2018
» Bravery
Total images in all categories: 468
Total number of hits on all images: 2,497,880
Bravery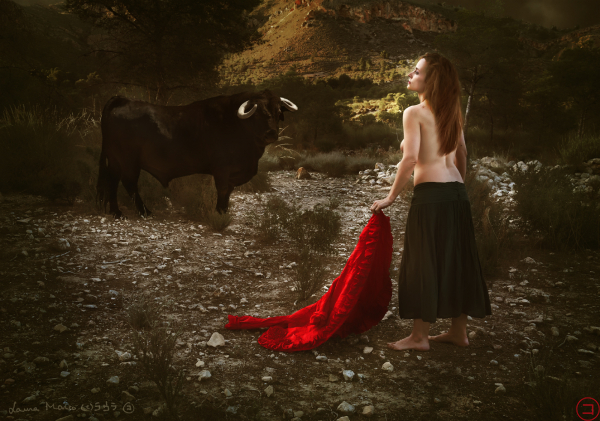 Image information
Description
Bravery could be understood as courage or natural aggressiveness, to face new situations, complications ... The woman faces the bull, and the animal has noticed her presence, now it should come an outcome.
Which I leave to your imagination. The drama is already raised.
When I went to photograph the bull, the first time I felt some fear, although there's a fence, between observers and the corral, is very weak. My heart accelerates when the animal stops grazing or rubbing the horns on the piles of dry branches and looked still ahead.
The most exciting thing was when it stayed in an expectant attitude and one did not know what was going to happen next, what would be its next move? I hope you like it...
Date
Saturday, 12 May 2018
Filesize
323.34 KB (600 x 421 px)
File size of the original image
1,023.97 KB (1325 x 930 px)
Share this image in Forums (BBcode)
Include image :
Link image :
Comments for this image
There are no comments for this image yet.
Guests are not allowed to post comments. Please register...
Total images in all categories: 468
Total number of hits on all images: 2,497,880
Home
»
Artwork 2018
» Bravery