Welcome! Like an open window to the Art world! かんげい !
Home
»
Artwork 2023
» Mirada sempiterna
Total images in all categories: 463
Total number of hits on all images: 2,323,850
Mirada sempiterna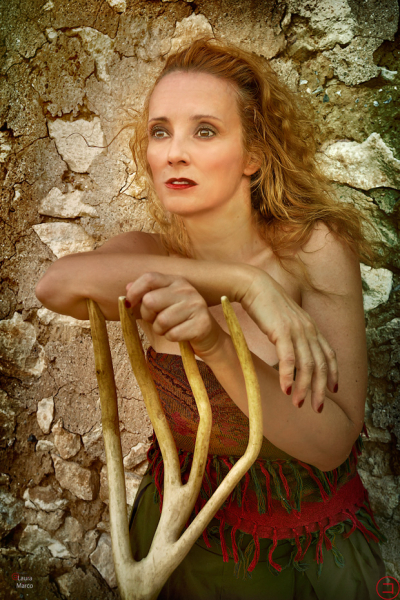 Image information
Description
It had already happened to her when she was approaching that older man who placidly braided esparto grass sitting at the door of his home. The street was quiet and the chair was quite simple as well, with a bulrush seat, already half broken by time. As I was saying, she had already had that strange feeling that involved looking into the eyes of calm people, not necessarily older people, but looking into the eyes of serene people... there it was... it was that lost expression, everlasting gaze, focused on a point or place that is not very well known, either what it was nor where it was.
At that moment, it meant a joy and a charm to see that man in the late afternoon, braiding his esparto basket and she could observe him calmly because he did not put any interest in her presence. He just did his work and besides he hardly needed to look at interlacing. The woman spent time carefully observing those lost eyes, which attracted her interest like powerful magnets. Where was he looking at? It didn't seem to be looking at anywhere.
And I ask the reader... what can there be beyond a portrait? There is definitely a lot of life behind it. In this case, one can stop to observe the simplicity of the fabric, rustic, worn or those who do not know, it may be strange to see the end of a pitchfork. A tool with barely a place in today's world, a world which we have been weaving without paying hardly attention to.
Where is life, where are thoughts? certainly they are on the horizon line.
A horizon line, where is it? there is a distant line, inclined, perfect and beautiful, drawn in her tired eyes, a body that tries to rest in some way on the tips of the pitchfork, but where it does not find any peace or relief. A pitchfork does not know how to rest, it only knows how to work.
The everlasting, tired gaze, that look "that looks at, but doesn't see". One comes to the conclusion that with the passage of time people need to rest their gaze, could it be? not to observe any physical place. They are eyes that do not need to see because they are looking with the mind.
Thus, that sunset the woman was peacefully resting in pleasant and calm thoughts, rocking in them, in her memories, in moments of her life, a life that has already gone part of its way.
It might seem strange but this "looking without seeing" over time became a nuisance for her, especially when she was not alone. It happened on a day-to-day basis that when she talked to people and she needed to rest her eyes and mind, those same people turned their heads and looked behind their own backs, as if someone had arrived or something was happening around them that they didn't know. She saw in their faces the slight surprise of knowing that nothing was happening, there was no one behind their backs. At those moments, she said to herself...  – "It's that you don't walk by my own thoughts. Nor are you resting right now at the same bends in the road that I am on, that is all"-.
That afternoon, the Sun was almost going to go down on the horizon. One could look at a place or a hillside or a path and as soon as it was perfectly sunny, in minutes it was in shadows. Time flew by, the Sun was setting fast.
Just as quickly as the Sun went down, our life passes.
Over the years, people are resting in their mind and memories, perhaps in happier memories of past times or just recalling and savouring their own existence.
Happiness must be believed and there it was... in that line in her eyes.
Date
Wednesday, 09 August 2023
Filesize
395.08 KB (400 x 600 px)
File size of the original image
381.62 KB (620 x 930 px)
Share this image in Forums (BBcode)
Include image :
Link image :
Comments for this image
There are no comments for this image yet.
Guests are not allowed to post comments. Please register...
Total images in all categories: 463
Total number of hits on all images: 2,323,850
Home
»
Artwork 2023
» Mirada sempiterna
WELCOME to my Facebook Page, hope you'll enjoy and participate! thank you!