Home
»
Artwork 2023
» Sentimental Reason
Total images in all categories: 450
Total number of hits on all images: 2,221,972
Sentimental Reason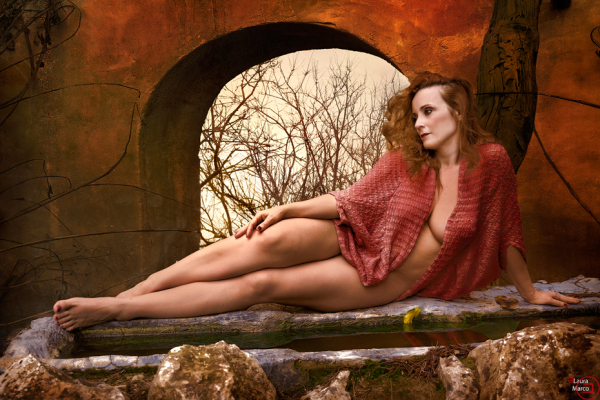 Image information
Description
As much as reason tried to erase all that warmth received, felt, caressed and shared... it was impossible. There were floating memories around, those ones of looks, smiles, kisses… all that could imply a certain complicity.
What accomplice had built that beautiful trough, to drink from love? Overflowing with rainwater, clean and fresh water. She wet her arms and legs but that coolness barely managed to quench the intense heat of her life, of her dreams. She felt so alive.
Soon those bare stems would be filled with flowers, mini pink buds, buds about to burst with greenery, the beginnings of leaves. The pink colour of the delicate petals, the white one... she would admire them again, like so many generations before her, a sweet gift, an incredible spectacle. She felt happy because it was her moment: the moment to live the given time. No matter how much she opened her eyes, sharpened her hearing, or expanded her delicate nostrils to intoxicate herself with the perfume, it was still on its way. It would be quite an event and she knew how to wait. The best is made to wait.
The path that led there was known, a friendly path and that arc, walked in the opposite direction, led to distance, to freedom, to the origin of oneself... the fact is that at that moment bodies were crossing the threshold of love and resting in the peace of that lost corner.
There is nothing forgotten in memory and even less in heart.
Reason cannot erase it, nor falsify it. Neither a thousand winters, nor snow or water can extinguish or cool the beautiful and burning memories.
Soon, trees would be filled with leaves, in abundant dreamed springs. She would have liked to stay there for a long time but she wouldn't stay much longer in that hidden garden, oddly enough no bird was singing, there was a silence that was not annoying, however. It was pure peace.
As long as she could think she would crowd those memories into her heart. We can never fight against freedom and the reasoning mind has a very impossible task. There is no reason per se, to erase life. She will always be impregnated with a sentimental touch.
Date
Monday, 13 March 2023
Filesize
396.79 KB (600 x 400 px)
File size of the original image
709.80 KB (930 x 620 px)
Share this image in Forums (BBcode)
Include image :
Link image :
Comments for this image
There are no comments for this image yet.
Guests are not allowed to post comments. Please register...
Total images in all categories: 450
Total number of hits on all images: 2,221,972
Home
»
Artwork 2023
» Sentimental Reason
WELCOME to my Facebook Page, hope you'll enjoy and participate! thank you!