Home
»
Artwork 2018
» Apocalypse
Total images in all categories: 393
Total number of hits on all images: 1,988,077
Apocalypse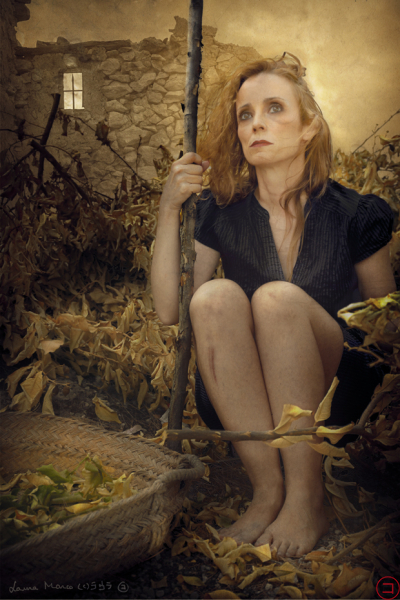 Image information
Description
In this artwork I tried to represent a scene set in a past time, dealing with some tasks that are already more in disuse ... although pruning and collection of branches is still done, while human beings live from agriculture. Now in the autumn, I thought about setting it among dry leaves with their autumnal colors. However, when I finished the image and looked at the scene and I felt within me that it represented something like an apocalyptic moment, a time after some kind of disaster, the end of the known world. Thus, the woman has a lost sight, giving to us the feeling that she is also lost, without any fixed direction. The colors of the sky, could be those after a cataclysm or something tremendous, mixture of smoke, ashes in the ground, no building but only remains of them.
And I began to wonder about ... those famous words that Einstein said, or are attributed to him. He said: "I do not know with what weapons the Third World War will be fought, but in the Fourth World War they will use sticks and stones".
When I saw the woman with that stick in her hand and everything around her with a desolate aspect, I felt that it could be a future scene, which humanity will never expect. That good sense and love between people reign before. Something so difficult, but not impossible.
Date
Thursday, 04 October 2018
Filesize
323.05 KB (400 x 600 px)
File size of the original image
488.96 KB (620 x 930 px)
Share this image in Forums (BBcode)
Include image :
Link image :
Send to Friend
Please login first...
Total images in all categories: 393
Total number of hits on all images: 1,988,077
Home
»
Artwork 2018
» Apocalypse
WELCOME to my Facebook Page, hope you'll enjoy and participate! thank you!