Home
»
Artwork 2017
» Could Be a Dream
Total images in all categories: 385
Total number of hits on all images: 1,840,778
Could Be a Dream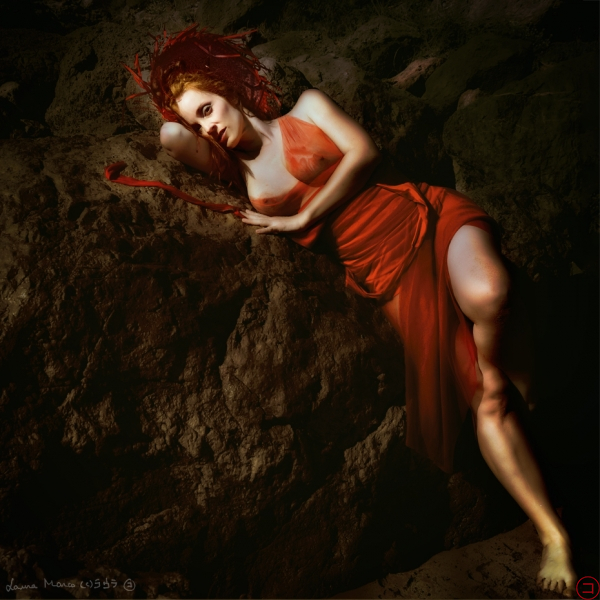 Image information
Description
Next to the warmth of the rocks, side by side, she's falling asleep. Gradually she surrenders and goes ahead into the realm of dreams, where there is nothing negative, no hate, no ambition, no lies, no cruelty ... any negative feelings, so common on Earth. She puts aside what she does not like, all turned into a vision in front of her eyes, similar to the fury of the waves, the crudeness of the rough sea. Feeling safe on the shore, letting others fight their own battles.
She does not feel that she has to fight for anything, it does not make any sense now.
Let the sea be the sea and let the heat of the rocks and that of her own body, help her to rest. A sweet warmth begins to extend from her shoulders to the nape and then the jaw starts relaxing... the mind is less analytical, it stops working, everything slows down.
It... "could be a dream"... and not really a reality...
Date
Tuesday, 30 May 2017
Filesize
248.97 KB (600 x 600 px)
File size of the original image
689.75 KB (930 x 930 px)
Share this image in Forums (BBcode)
Include image :
Link image :
Send to Friend
Please login first...
Total images in all categories: 385
Total number of hits on all images: 1,840,778
Home
»
Artwork 2017
» Could Be a Dream
WELCOME to my Facebook Page, hope you'll enjoy and participate! thank you!