Home
»
Artwork 2017
» The Old Water Wheel
Total images in all categories: 385
Total number of hits on all images: 1,840,734
The Old Water Wheel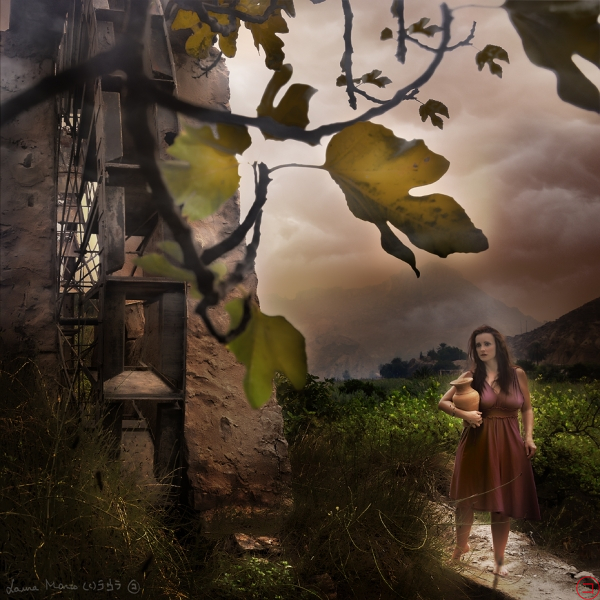 Image information
Description
With hesitant steps, she approached the old water wheel
Embracing her empty jar, only facing forgotten paddles of steel.
No longer would she be able to quench her thirst.
No longer would she be full of dreams, like at first.
Old water wheel in motionless.
Dry jar in emptiness.
"Compare with you, I'm empty too".
The old water wheel and the woman have seen sunny days
If ever too, there were rainy days.
Time passes , everything ends up making no sense,
Clouds pass, leaves fall... not giving recompense.
Yet the valley remains still very beautiful.
(c) Laura Marco
Date
Saturday, 15 July 2017
Filesize
287.91 KB (600 x 600 px)
File size of the original image
871.06 KB (930 x 930 px)
Share this image in Forums (BBcode)
Include image :
Link image :
Send to Friend
Please login first...
Total images in all categories: 385
Total number of hits on all images: 1,840,734
Home
»
Artwork 2017
» The Old Water Wheel
WELCOME to my Facebook Page, hope you'll enjoy and participate! thank you!