Home
»
Artwork 2017
» The Lemon of the Sin
Total images in all categories: 385
Total number of hits on all images: 1,840,772
The Lemon of the Sin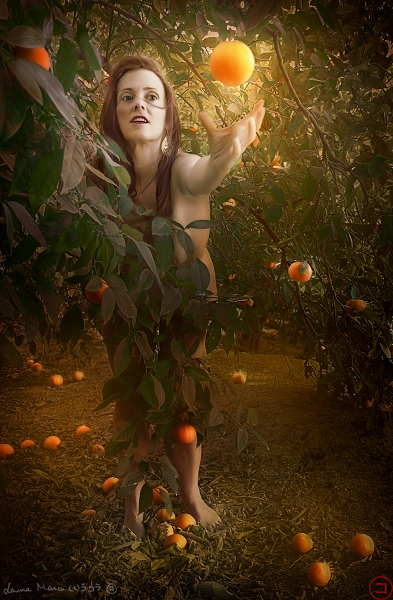 Image information
Description
Dreamed garden, home of sin, origin of desire ... since the beginning of time.
In an unknown place, sweetness is lodged in warm lights.
Beautiful Eden, you fill my senses with joy and happiness,
You are also the home of the Lemon of the Sin.

Everyone seek to be satisfied with the sugar of ripe oranges
But surely they will not quench their thirst.
Beautiful Eden, you also hide the object of desire.
Always wrapped in sun warmth, eternal spring, safe haven.

Everyone wants to grab sweet oranges, but they will not quench their thirst.
Sweet and sour lemon, this beautiful Eden is also your home.
Hidden from the soft rays of light, you look in amazement at the World.
Beautiful Eden, full of juicy fruits, hung like jewels in the branches.

She reaches out her hand and wants to take the sweet orange, then to taste it.
Its juice will go down her palate, running free in her throat.
With this, she will fill her longing to live. The stigma of the original sin.
Amazing garden you are also the home of ... my... Lemon of the Sin.
(c) Laura Marco
Date
Tuesday, 28 February 2017
Filesize
247.56 KB (393 x 600 px)
File size of the original image
1,065.78 KB (786 x 1200 px)
Share this image in Forums (BBcode)
Include image :
Link image :
Send to Friend
Please login first...
Total images in all categories: 385
Total number of hits on all images: 1,840,772
Home
»
Artwork 2017
» The Lemon of the Sin
WELCOME to my Facebook Page, hope you'll enjoy and participate! thank you!