Home
»
Artwork 2017
» Her Blood, My Salvation
Total images in all categories: 387
Total number of hits on all images: 1,906,543
Her Blood, My Salvation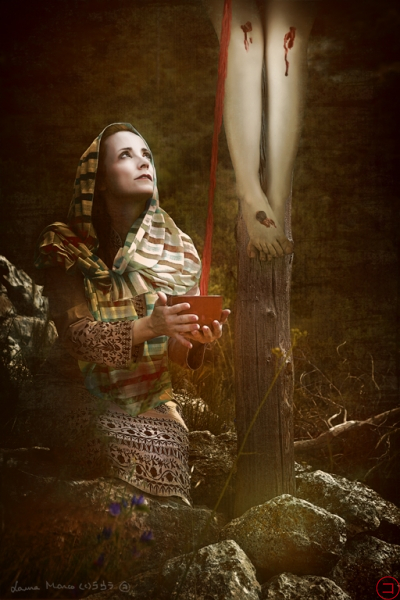 Image information
Description
"Qui manducat meam carnem, et bibit meum sanguinem, habet vitam æternam"

I always tend to write a lot about each image, in this case ... I leave it to the free interpretation of those who will contemplate it. To reflect on the message in silence or share their point of views if desired.
The message can be interpreted in many ways. For me, it mainly implies ... what would it mean to consider things from a woman's point of view? Why do we inherit everything orchestrated and directed by men? Yes ... men may worship women, but sometimes in a way that suffocates, then being relegated to a second place. In the time of the Romans, women did not even have any names of their own, they were called with the surname of the father ... I have enjoyed making this image, I have worked as fast as I could, Holy week is just over, but sooner or later here I'm publishing it, for those who could have expected to look at it.
Date
Sunday, 16 April 2017
Filesize
188.90 KB (400 x 600 px)
File size of the original image
411.13 KB (512 x 768 px)
Share this image in Forums (BBcode)
Include image :
Link image :
Send to Friend
Please login first...
Total images in all categories: 387
Total number of hits on all images: 1,906,543
Home
»
Artwork 2017
» Her Blood, My Salvation
WELCOME to my Facebook Page, hope you'll enjoy and participate! thank you!